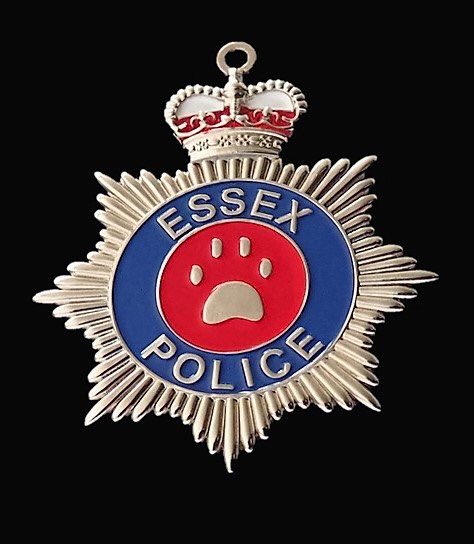 The Paul Nicholls Medal
Recognition of Service Medals
On retirement Essex Police Dogs will now
receive a Medal engraved with their service dates.
We will also remember Police Dogs
who have sadly died in service.
A Medal will be awarded,
in honour of their loyal service,
to their handler as a memorial and keepsake.
*****
The cost of the Medals has been
generously sponsored by the
Essex Police Federation
*****
All news and updates on past and future
Medal Ceremonies will be found on this
page and on our social media sites.
For photos by Ellie Ingram
11 June 2016
Police Headquarters, Chelmsford
Retired Police Dogs
Awarded Medals
Quincey
Served January 2006
Retired February 2012
Barney
Served 7 April 2004
Retired 16 February 2011
Zip
Served 2007
Retired 2012
Buster
Served December 2004
Retired September 2012
Kato
Served July 2009
Retired March 2014
Archie
Served 2005
Retired 2012
Ralph
Served 2010
Retired 2013
Taz
Served 12 September 2005
Retired 24 July 2011
Passed Away 9 June 2014
Reg
Served July 2005
Retired April 2014
Passed Away 11 May 2016
*****