WELCOME !
This is the home page for the
Essex Retired Police Dogs Fund
We hope you enjoy finding out about our work
in support for these exceptional dogs
**********
ON SALE NOW
2021 Calendar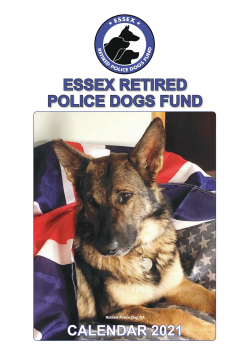 **********
DID YOU KNOW...
Since 2012 we've helped
43 Retired PDs
Some just once
Others up to 21 times
With money towards Vet & Welfare Costs
Over £42,000 to these Exceptional Dogs



Thank You On behalf of us ALL
**********
Buy a £1 Ticket & Support
Essex Retired Police Dogs
**********
2020 Calendar Dogs
Retired Police Dog STEFFI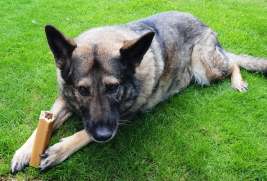 September 2020
Steffi was the dam of two litters from 2012.
She took on her on her new human
family in November 2014.
Steffi knows her own mind - not good
with other dogs and hates cats.
She does, however, have a Chocolate Labrador
as her 'over the fence lover' - often seen
licking at each other's face!
[Sadly Steffi passed away on
19th December 2019.
Steffi became a much loved member
of Mark's family - she will
always be fondly remembered]
Association of Retired Police Dog Charities
Registered Charity No. 1158745 Essex Retired Police Dogs Fund
© 2014 Essex Retired Police Dogs Fund All Rights Reserved

Updated August 2020