WELCOME !
This is the home page for the
Essex Retired Police Dogs Fund
We hope you enjoy finding out about our work
in support for these exceptional dogs
**********
DID YOU KNOW...
Since 2012 we've helped
48 Retired Police Dogs
Some just once
Others up to 21 times
With money towards Vet & Welfare Costs
Over £45,500 to these Exceptional Dogs



Thank You On behalf of us ALL
**********
Buy a £1 Ticket & Support
Essex Retired Police Dogs
**********
2021 Calendar Dogs
Retired Police Dog RILEY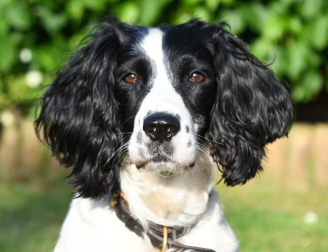 April 2021
Riley is an English Springer Spaniel
who had been with Essex Police
since a very young pup until he
retired in January 2020 at 10 yrs old.
Riley was a Drugs, Cash and
Firearms Recovery Dog.
He was re-homed on his retirement
by an Essex Police Dog Section
Special Constable.
**********
Association of Retired Police Dog Charities
Registered Charity No. 1158745 Essex Retired Police Dogs Fund
© 2014 - 2021 Essex Retired Police Dogs Fund All Rights Reserved

Updated March 2021