WELCOME !
This is the home page for the
Essex Retired Police Dogs Fund
We have been financially helping
retired police dogs for over 9 years.
We have been pleased helped several other
Local RPD Charities
to set up and successfully help their dogs.
We hope you enjoy finding out about our work;
along with others, in leading the way to deliver
ethical local support for these exceptional dogs
**********
DID YOU KNOW...
Since 2012 we've helped
49 Retired Police Dogs
Some just once
Others up to 21 times
With money towards Vet & Welfare Costs
Over £47,500 to these Exceptional Dogs



Thank You On behalf of us ALL
**********
Buy a £1 Ticket & Support
Essex Retired Police Dogs
**********
2021 Calendar Dogs
Retired Police Dog KING

July 2021
King served from 2008 to 2014
as a General Purpose Dog.
In 2014 he was awarded a
Chief Constable's Certificate of Merit.
He found a vulnerable missing person
likely to have died.
He retired to rural Saffron Walden
with his new family where
he remained strong, brave & proud.
[Sadly King passed away on 1st July 2020]
read more here
**********
Member of
Association of Retired Police Dog Charities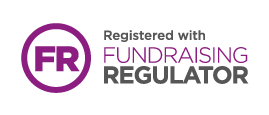 Registered Charity No. 1158745 Essex Retired Police Dogs Fund
© 2014 - 2021 Essex Retired Police Dogs Fund All Rights Reserved

Updated June 2021