WELCOME !
This is the home page for the
Essex Retired Police Dogs Fund
We have been financially helping
retired police dogs for over 9 years.
We have been pleased helped several other
Local RPD Charities
to set up and successfully help their dogs.
We hope you enjoy finding out about our work;
along with others, in leading the way to deliver
ethical local support for these exceptional dogs
**********
DID YOU KNOW...
Since 2012 we've helped
49 Retired Police Dogs
Some just once
Others up to 21 times
With money towards Vet & Welfare Costs
Over £47,500 to these Exceptional Dogs



Thank You On behalf of us ALL
**********
Buy a £1 Ticket & Support
Essex Retired Police Dogs
**********
2021 Calendar Dogs
Retired Police Dog RALPH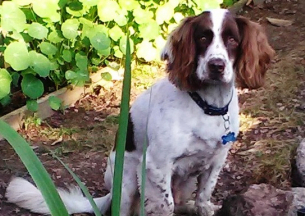 June 2021
Ralph, a Springer Spaniel,
served from 2010 to 2013 as a
Drug Cash & Weapon Recovery Dog.
He was re-homed to the parents of his handler. Ralph had successful cruciate ligament
surgery and now keeps fit by
attending Advance Tricks Class.
Ralph is an ambassador for ERPDF.
**********
Member of
Association of Retired Police Dog Charities
Registered Charity No. 1158745 Essex Retired Police Dogs Fund
© 2014 - 2021 Essex Retired Police Dogs Fund All Rights Reserved

Updated June 2021